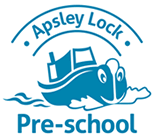 | | |
| --- | --- |
| | What a busy half term we have all had! New Children, new parents, and new preschool leader! |

Well done to all our new children (and parents!) who have settled in so well this term and to all the other children who have helped settle the new children in by being so friendly and kind!!

It always takes a little bit of time to adjust to changes but the children have welcomed Lucy as our new leader and she and the children are building lovely relationships.



Ruth:

Ruth joined us for the morning recently, it was lovely to see her and she is just about to start her new job. She sent a big thank you to everyone who contributed to her leaving gifts and she is remaining a part of the Pre-School committee so we will still see plenty of her.



New topics:

The children have enjoyed taking part in our themes this half term, firstly, "Winter", when they made lovely snowman pictures, bird feeders and polar bear pictures. Next we looked at "People who help us" and the children, made fireman and policemen paper plate hats, X-ray pictures, took part in lots of dressing up role play and we enjoyed hearing how the children help out at home. For "Chinese New Year" the children made dragon puppets, a giant handprint dragon, danced to Chinese dragon music and opened a Chinese restaurant!
This week our themes will be Valentines Day and Pancake Day!

The children have also enjoyed focusing on a colour, number and letter each week. They have picked up the letter sounds very quickly with a fun song for each letter; you may have heard the "Ants on our arm, causing us alarm" song, which has caused everyone much amusement!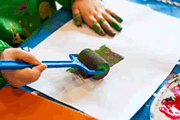 Don't forget - we are a charity, so any help you can give goes towards educating your children.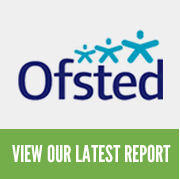 Coffee morning:
We will also be having our end of term coffee morning on Friday 1st April, more details to follow.



Easter:

We will be closed on Good Friday 25th March and Easter Monday 28th March and then re open on Tuesday 29th March until Friday 1st April when we close for the Easter Holidays and Pre-school will re open on Tuesday 19th April (2 weeks and 1 day).



Policies and Procedures:

All our policies and procedures have just been reviewed and updated and are available on our website. In the meantime, if you would like a copy on disk, please see Lucy.



Sainsbury's vouchers:

We are currently collecting the Sainsbury's Active vouchers and will gratefully receive any you (or anyone in your family) have. Thank you.



Training:
All staff have recently undertaken or are currently undertaking a variety of training courses in First Aid, Food Hygiene, Wrap Training, Channel Awareness Training, Designated Person Training, Safeguarding and SENCO.



Lunch Club:
Just to remind you that Lunch club is available from Monday to Thursday. The cost is £2, please bring a named lunch box/bag with a healthy lunch and drink for your child and then collect your child by 12:55.



Outdoor activities:
We are hoping that we will start to experience some better weather and will be able to go out for walks and trips to the park next term so please ensure that you send your child to pre-school with suitable clothing and shoes/boots.



It would also be very helpful if you could name your child's coat, shoes and bag – many thanks.
If you have any question, queries or concerns at any point please feel free to have a chat with Lucy, Jacquie or your child's key worker.
Many thanks for your continued support and have a lovely half term.


Email: info@apsleylockPre-School.co.uk Tel: 07891 093523



©2015 Apsley Lock Pre-School is a registered charity - Charity Number 1110863
BLRA Community Room, Unit 4 Evans Wharf, Apsley, Hemel Hempstead, Hertfordshire, HP3 9WU
Unsubscribe from future emails