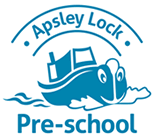 | | |
| --- | --- |
| | This month's e-news has lots of important dates, events and news about new staff! |

Reminder:
Please can sun cream be applied before the start of school and can you ensure your child has a sun hat and sensible shoes for our visits to the park and outdoor exploring. Also please ensure your child has a change of clothes, and for those who require; nappies and wipes in their bags.  



New staff members:

We would like to welcome the following two members of staff to our team:

Ines Trent: Ines has joined us full time.
Ines holds a NVQ level 4 and has been doing voluntary work in primary and nursery schools as well as running a toddler group.

Karen Brown: Karen has joined us for three mornings a week.
Karen holds a NVQ level 1 qualification and has worked as a TA in a school and for the Pre School Learning Alliance in a Creche over the past few years.



Summer term topics:

This term our topic theme is first 'mini-beasts' then followed by 'under-the-sea'. We are going to observe the life cycle of frogs in our mini pond and are also caring for African snails, our recent addition to the pre-school!

We have booked a visit from Ameys Zoo on tuesday the 23rd of June and we would appreciate a £2 donation per child for this activity and the pre-school have agreed to fund the rest of the cost. See their web site for more details on what to expect

Parents of children who do not attend that day are welcome to bring their children in for the visit (10am) but need to stay with them.
Big Thanks!
Thank you to those who attended/contributed towards the Easter coffee morning. £68 was raised and we have purchased a camera for the Pre-School!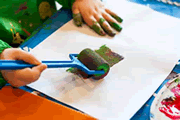 Don't forget - we are a charity, so any help you can give goes towards educating your children.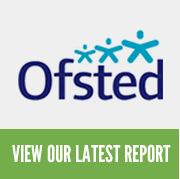 Dates for your diary:

| | |
| --- | --- |
| 4th May | Bank holiday - School Closed. |
| | |
| 25th - 29th May | Half-term |
| | |
| 1st June | Inset day (monday following half term) |
| | |
| 17th July | Coffee Morning 10.30am. End of term. |
| | |
| 20th July | Parent consultations & 2 year progress checks |
| | |
| 21st July | School closed - new children visit |



School photographs:

School photographs will take place on the 9th of June. Tuesdays children are to attend as normal, siblings are welcome to join in for photographs from 9.45am. Children who attend other days, family and friends are welcome to come in from 10-11am to have their photograph taken with their child. 



Do you have an old computer gathering dust?

The desktop computer that the children currently use at the pre-school has reached its life span and therefore we currently do not have one for them to use. If anyone happens to be upgrading or knows anyone who wishes to get rid of an old working computer we would be very grateful for the donation of this item.


Do you have a few spare hours a month?

The Preschool is a charity, run by Ruth and the preschool committee which is made up of parents but can include external people as well. We are currently looking for new members to help us make the preschool the best possible place for the children. We meet as a committee once every 6-8 weeks. If you think this is something that you would be interested in or you would like to find out more please speak to Ruth or fill out the online form and she will point out the committee members to you. Our next meeting is the 19th May so why not come and see what we do.

We are also looking for a Chairperson for the Committee. Any parents who would like an active role in the day to day running of the school or anyone who would simply like to enhance their CV please email andy@apsleylockpreschool.co.uk

East more - Raise more!!
We have negotiated with the lovely people at Marina Spice Lounge and also Calzone to help us raise some funds for the Pre-School. They have agreed to donate 15% of your bill directly to the Pre-School! In order to qualify, you need to prove you are a parent, so please pickup a loyalty card from Pre-School and present it to the participating restaurant.

Email: info@apsleylockPre-School.co.uk Tel: 07891 093523



©2015 Apsley Lock Pre-School is a registered charity - Charity Number 1110863
BLRA Community Room, Unit 4 Evans Wharf, Apsley, Hemel Hempstead, Hertfordshire, HP3 9WU
Unsubscribe from future emails